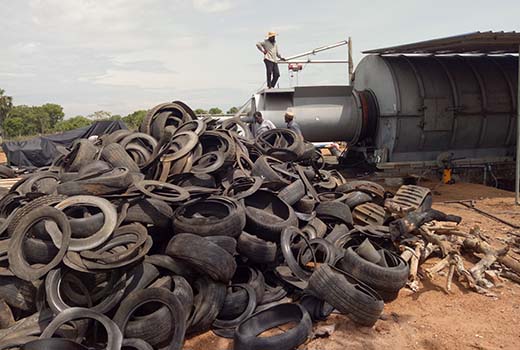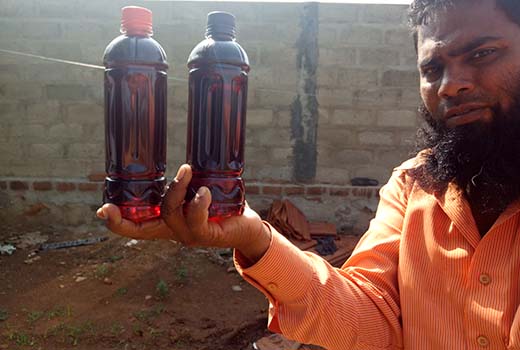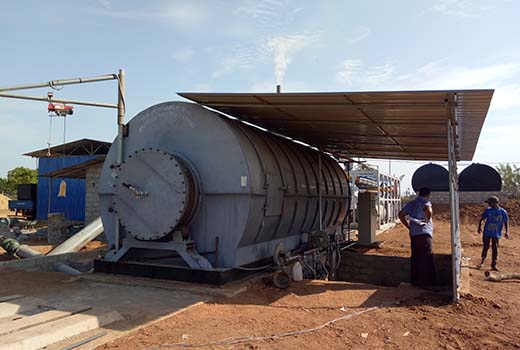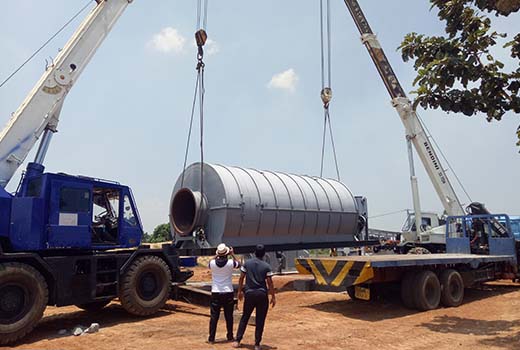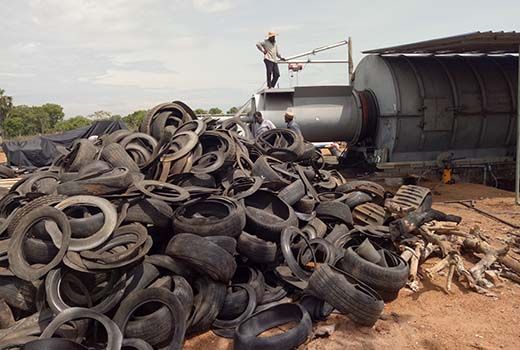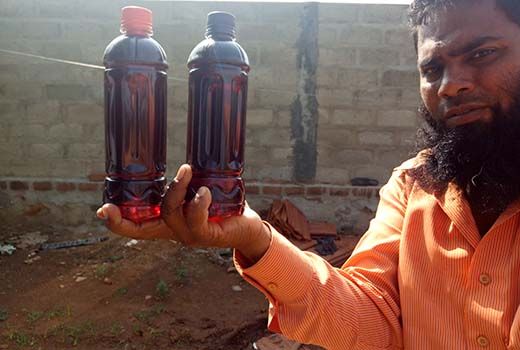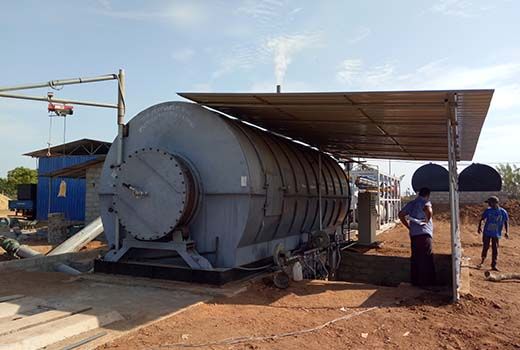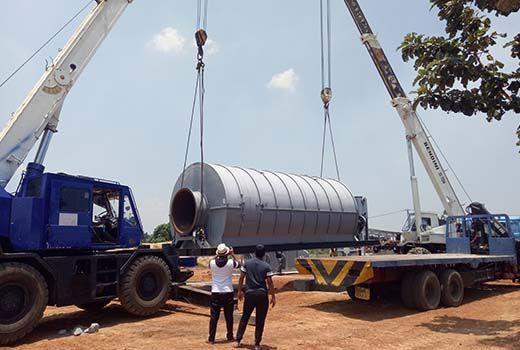 Used Rubber Recycling Pyrolysis Plant
Used Rubber Recycling Pyrolysis Plant
1. Input material: Waste tire, Worn rubber, Medical waste, MSW.
2. Output products: Fuel oil, carbon black, steel wire, flammable gas.
3. Capacity/batch: 3-10 tons.
4. Land request: 300-400 square meters.
5. Certification: CE, ISO, SGS, BV.
6. Material of reactor:Q345R/Q245R/310S+Boiler plate/Stainless steel.
7. Cooling system:Integrated condensing system.
8. EU emission standard:100% non-pollution waste tire recycling.
Product Introduction
By products and application:
Final Products
Application

Fuel Oil (45%-55%)

1. Used as the heating material and sell it to cement factory, glass factory, ceramic factory, electric power factory, steel making factory, boiler factory, etc.
2. Used in heavy oil generator for electricity generation.
3. Deep process it into diesel oil with our distillation plant, color and smell removal system, the final oil can be used in trucks, tractor, etc.

Carbon Black (30%-35%)

1. Make it to pellet or briquette as heating material.
2. Make it to N220, N330, N550 or N660 which is widely used in tire making industry.
3. Make carbon to color master batch and sell it to plastic industry.

Flammable Gas (8%-10%)

1. Recycled into furnace to heat reactor instead of coal/wood/oil/natural gas.
2. Storage the exceed gas to restart the next batch.
Technical Data
Working process
Firstly:
Our regular model can accept the diameter less than 1400mm rubbers pieces.
It is better to shred or cut the big rubbers into several blocks to meet this operation requests instead of the higher cost of the Customerized machines.
Secondly:
By the 60 Tons hydraulic pressure power,we could finish the 10 tons feeding job within 2 hours.
Thirdly:
It will take about 4 hours to finish the preheating process by coal,wood, nature gas, or fuel oil.(IF YOU PREFER,WE ALSO OFFER THE CUSTOMERIZED ELECTRICITY HEATING WAYS.)
Fourthly:
The waste rubber in the reactor will become pyrolysis oil gas when the temperature reaches about 120 Celsius degree.
By the heating exchanger cooling function, we will get the oil in the oil collecting tanks.
During the pyrolysis process, we set the recycle design to transfer the (CH4, C2H6, C3H8, C4H10 and H2) from the anti-back fire device to furnace for burning as energy.
With the different choice of the fuel, we offer the related de-duster device to purify the smoke from the flue pipe.The dust and sulfur gas will be removed by the dust removing system.
After the pyrolysis process ends, there are residual slag (carbon black) in the reactor.
HUAYIN use the automatic discharging system to get it out.
Usually 10 tons capacity needs 21 hours to finish the whole process.
2 hours for loading 10 tons waste rubber
4 hours for preheating the reactor
12 hours for the rubber become gas and cooling oil
1 hour for cooling the reactor
1 hour for discharging the carbon black
Application
Item
Contents
Input-Raw Materials
all kinds size of rubber
End products
Fuel oil, carbon black, syngas
Model
Reactor size
Capacity
HY2200*5500
5 Ton/Batch
HY2200*7500
7 Ton/Batch
HY2600*6600
8 Ton/Batch
HY2800*6000
9 Ton/Batch
HY2800*6600
10 Ton/Batch
Reactor material
Q345R/Q245R/310S+Boiler plate/Stainless steel
Thickness
14mm/16mm/18mm
Weight
15T-35T
Power
Average 15KW/h
Space needed
300-400 square meters (Width:10m, Length:30m-40m)
Labor needed
3-4 workers
Density of oil
0.89g/cm3
Combustion value
44.30KJ/KG
Note:
We supply customized mini plant: 10kg plant, 1ton plant for customer trial operation.
Download
Differrent raw materials oil yield :
| | |
| --- | --- |
| Raw material | Oil ratio |
| Sole | 30% |
| Rubber | 45%-50% |
Products
Inquiry
If you have any suggestions or opinions about our products, please leave a message, and we will immediately answer your questions. Thanks for your support.
E-mail:info@oilpyrolysis.net Tel:+8617329407650