Many Clients Visited Huayin in Past Month
June , 03 , 2019
In the past month, many clients visited Huayin.
The clients came from different countries, but they have the same concern: Turning their different waste raw materials (used tire, rubber, plastic, plastic aluminium, oil sludge) into usable energy.
One client, after having visited ten pyrolysis plant suppliers, says that Huayin plants fit the plant description on websites and is satisfied with our plant quality.
And another client is impressed by our teamwork. The sales team, the technical department and the after-sales team all contribute to each other's work. Therefore, he believes that we will provide him with good machines and good service.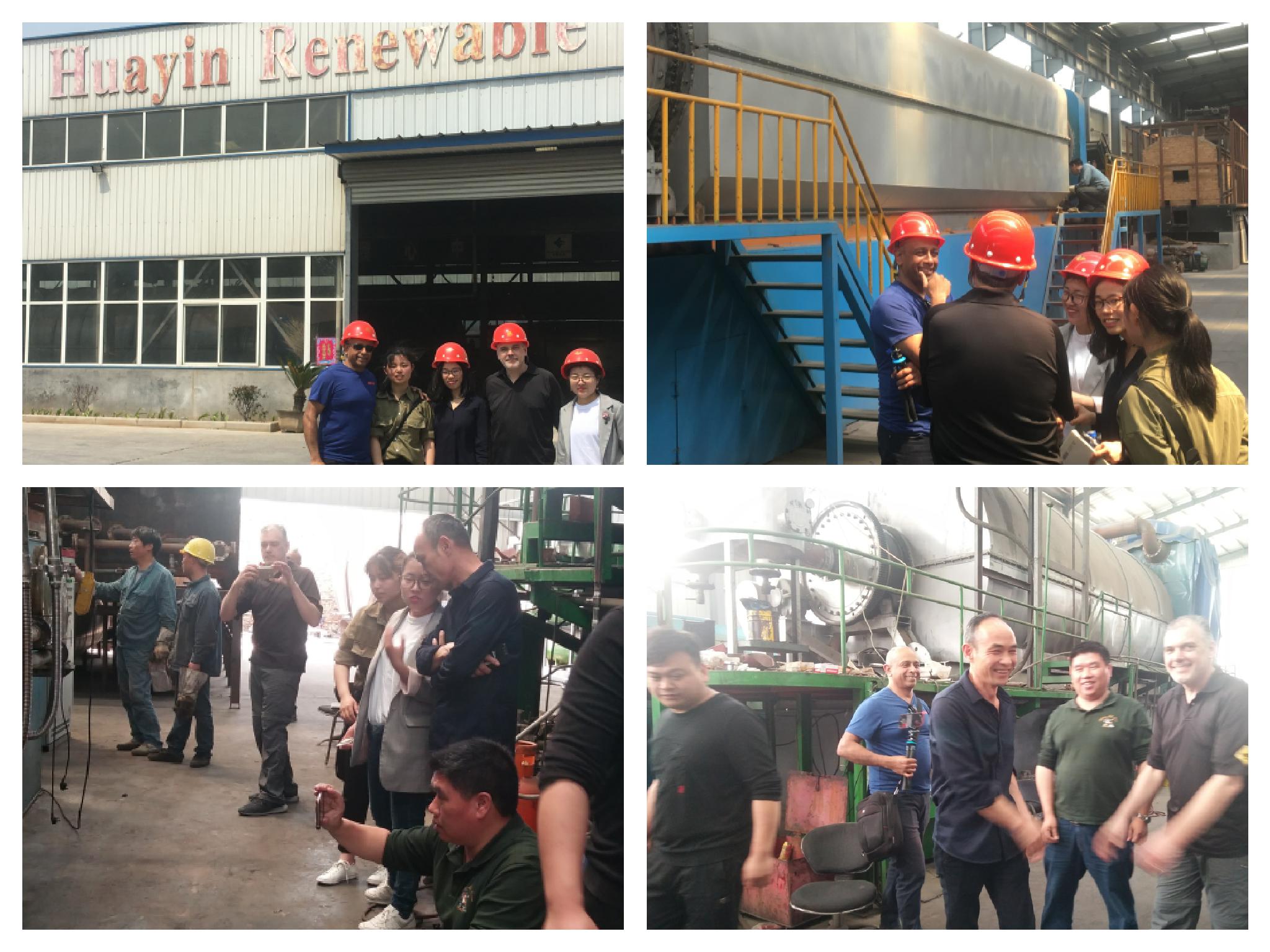 Canada clients visited Huayin on April 18, 2019. They want to process plastic. On this day, we also have domestic clients.
On April 21, 2019, Mauritius clients came to Huayin just after meeting Huayin at Canton Fair. They'd like to process shredded tires into oil.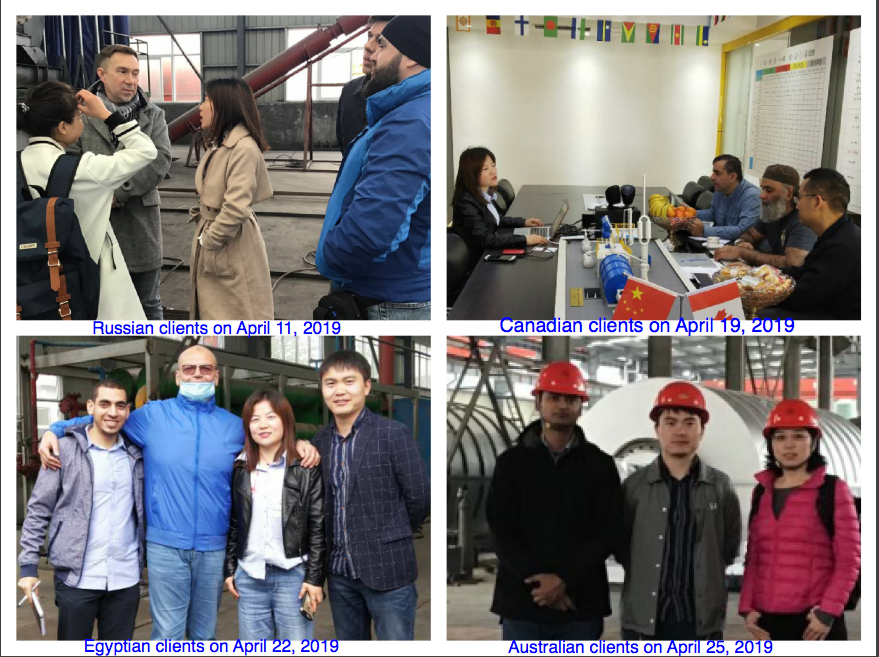 Clients from Russia, Canada, Egypt, and Australia.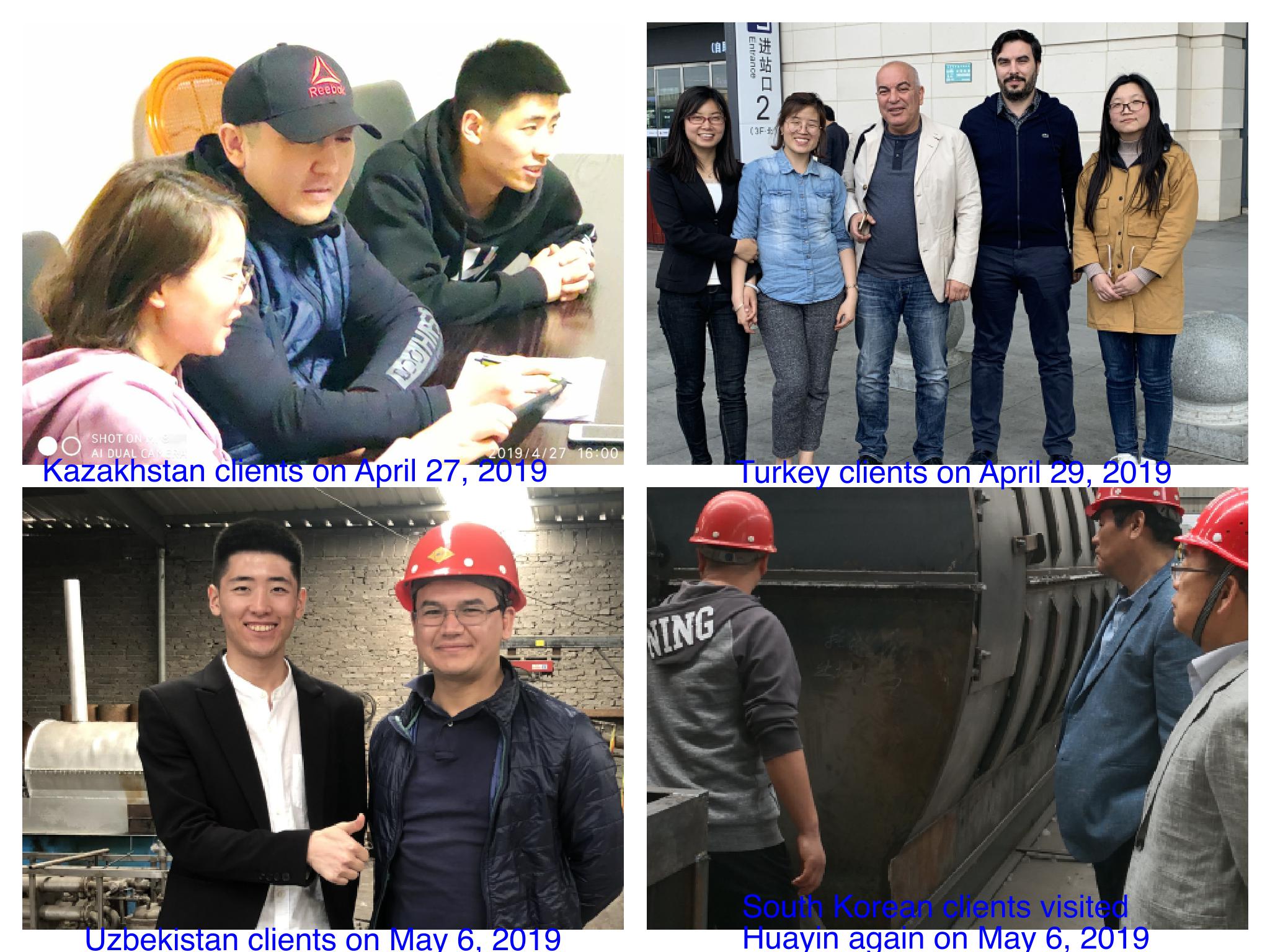 Clients from Kazakhstan, Turkey, Uzbekistan, and South Korea
Thanks for your feedback and your trust in Huayin! We will provide quality machines and premium after-sales service in return!
If you also want to process used tire, rubber, plastic, plastic aluminium, or oil sludge into usable energy. Please feel free to inquire us and visit us for more details.
TAG:&nbsp&nbsp waste tire to oil recycling plants | &nbspused plastic to oil recycling plants | &nbsp plastic aluminium | &nbsp waste to energy |